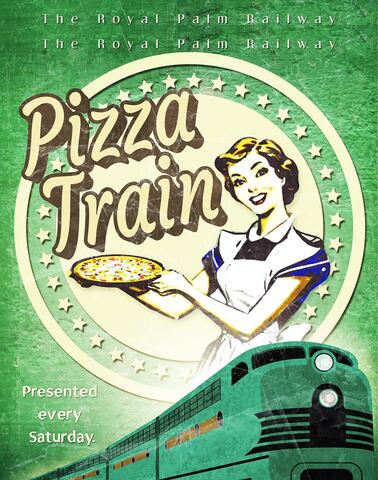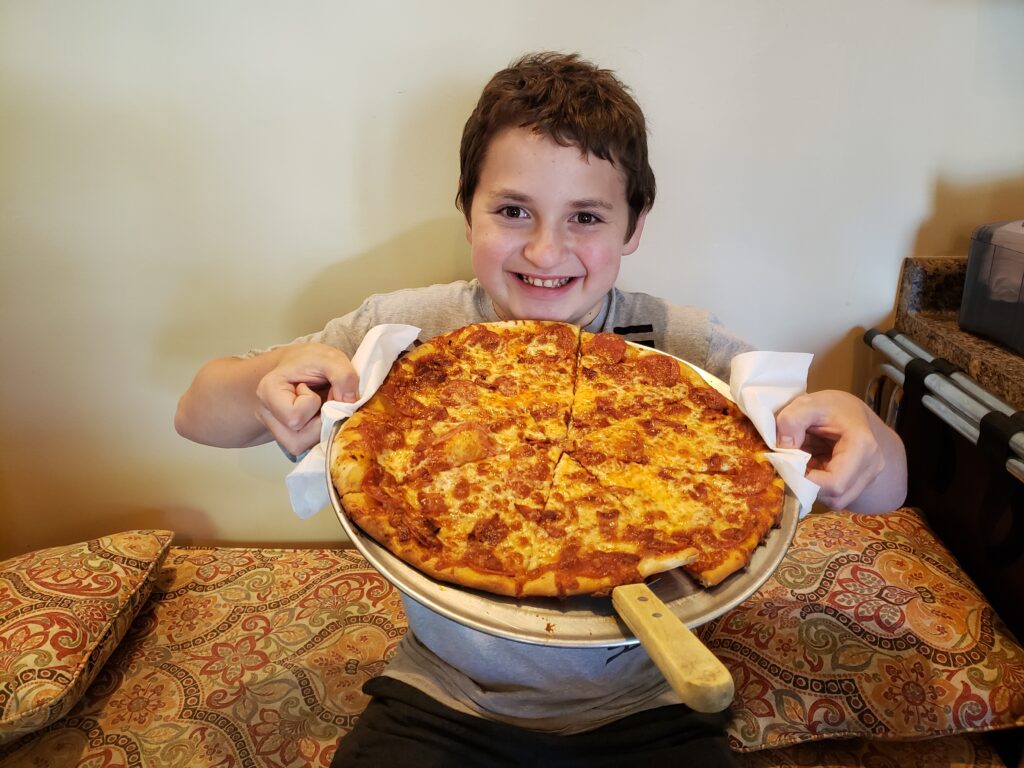 What's better than a train ride? A train ride with PIZZA of course!
"Nothing could be finer than pizza in the diner!"
Ride the Pizza Express and get your choice of a 16″ Cheese Pizza or a 16″ Pepperoni Pizza for the table. (soft drink or water included)
Price is $110.00 + processing fee for a table-for-4 people.  Booth style seating.  To avoid sitting with strangers you must purchase the entire table!
Children under the age of 2 ride for free in the lap of a paid adult.
(This breaks down to $27.50 per person) 
GRATUITIES ARE NOT INCLUDED in TICKET PRICE.
Please remember your servers.
Dates: 
May 28th, 4pm and 7:30pm
June 11th, 4pm and 7:30pm
June 25th, 3:30pm and 6:30pm
July 9th, 3:30pm and 6:30pm
July 23rd, 3:30pm and 6:30pm
Sales for this train stop 2 days prior to scheduled departures.
All sales must be finalized before this time.
*Boarding begins 15 minutes prior to departure time.